Mattress Sizes Chart and
Bed Dimensions Guide

Measuring your bed with an inch tape is important to avoid mistakes when choosing a mattress size. Use an inch tape to measure the length and width of the bed frame or the area where the mattress will be placed. Make sure to measure from the inside edges of the frame or area to get accurate measurements. This will help you select the appropriate mattress size for your bed, ensuring a comfortable sleep experience.
To measure the size of a bed at home, follow these steps:
Remove all bedding, mattress and pillows from the bed.
Keep a pen and paper ready to note the dimensions for further use.
Measure the width of the bed by stretching a tape measure from one side of the bed frame to the other, from the inner edge of one side to the inner edge of the other. This will give you the width of the bed.
Measure the length of the bed by stretching the tape measure from the headboard to the footboard, from the inner edge of one side to the inner edge of the other. This way you can measure the length of the bed.
If there is space left for mattress in head board measure that, This way you can measure the width of the bed.
Note that bed sizes can vary between countries, states and regions, so be sure while placing the order for mattress. Although there are standard sizes available but Platinum Bed can customise the mattress too. Please reach us on 8586912912 if your bed is not standard to place the order.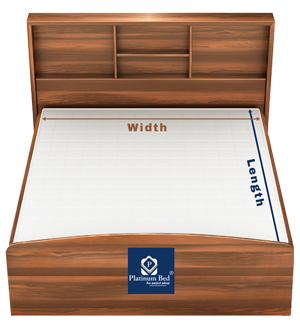 Standard Mattress Sizes in India
Type of Mattress
Size in Inches
Size in Centimeter
Single Size
72 x30
72 x 35
72 x 36
75 x30
75 x 35
75 x 36
78 x30
78 x 35
78 x 36
183 x 76
183 x 89
183 x 91
191 x 76
191 x 89
191 x 91
198 x 76
198 x 89
198 x 91
Diwan Size
72 x 48
75 x 48
78 x 48
183 x 122
191 x 122
198 x 122
Queen Size
72 x 60
75 x 60
78 x 60
183 x 152
191 x 152
198 x 152
King Size
72 x 70
72 x 72
75 x 70
75 x 72
78 x 70
78 x 72
183 x 178
183 x 183
191 x 178
191 x 183
198 x 178
198 x 183
Factors To Consider While Choosing The Mattress Size
Choosing the right mattress size for you is important to ensure a comfortable and restful sleep. Here are some steps to help you choose the right mattress size:
Your sleeping space requirements
Consider how much space you need to sleep comfortably. If you are a restless sleeper or share your bed with a partner or pet, you may need a larger mattress size.
People Who is Using the mattress
If you share your bed with a partner, you may need a larger mattress size to ensure that both of you have enough sleeping space.
Your Budget
Larger mattress sizes are generally more expensive than smaller ones. Consider your budget when choosing a mattress size.
Consider personal preference
Ultimately, the mattress size you choose should be based on your personal preference and sleep habits. Choose a size that feels comfortable and suits your individual needs.
Single beds are suitable for individuals who prefer to sleep alone or have limited space in their bedroom. They are ideal for children, teenagers, college students, and young adults who live in dormitories or small apartments.
When a child has grown their crib or toddler bed and is prepared to move to a mattress larger than the single size, a diwan or twin mattress is the perfect choice. Twin or diwan beds are a great option for people who have small rooms, share a room with a family.
A queen-size bed is popular with couples who don't need a lot of space.  The standard queen size can be an ideal bed for the main room because it is recommended for couples.
One of the larger bed sizes available in the market is the king size. King size beds comfortably sleep two people and sometimes an extra person, including parents sharing a bed with their child. It is a perfect choice for families.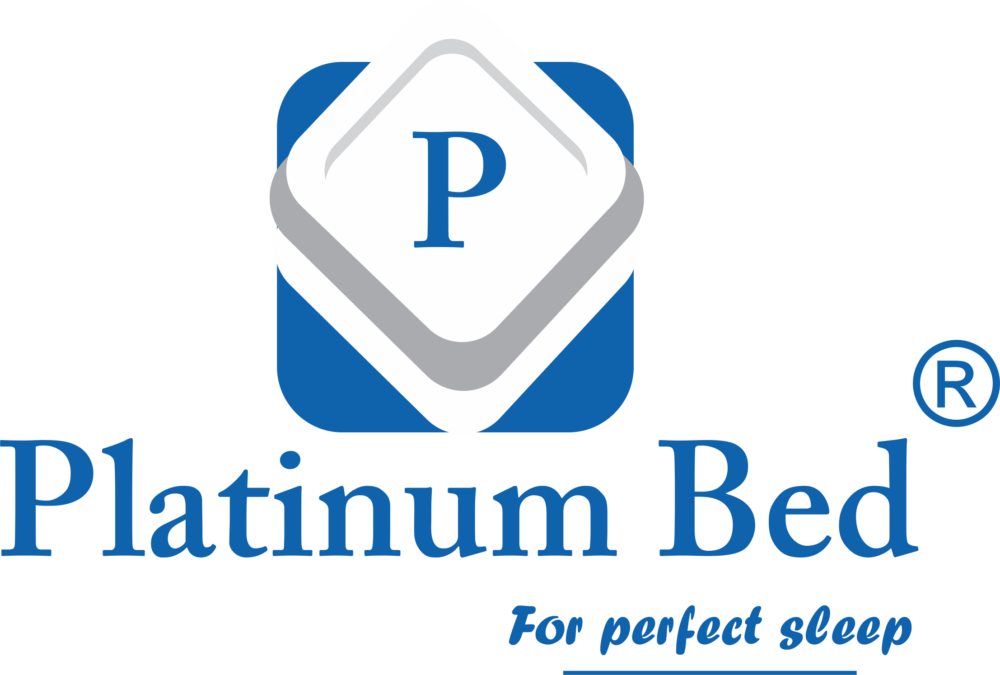 "Platinum Bed International Prides itself on delivering the very best in bedding solution. We began with to have a simple mission to provide the finest quality bedding products like mattresses, beds,
Address
Platinum Bed International
10/19/1, Karala
New Delhi – 110081